Chief's Welcome
Welcome from Chief Ryan Simmons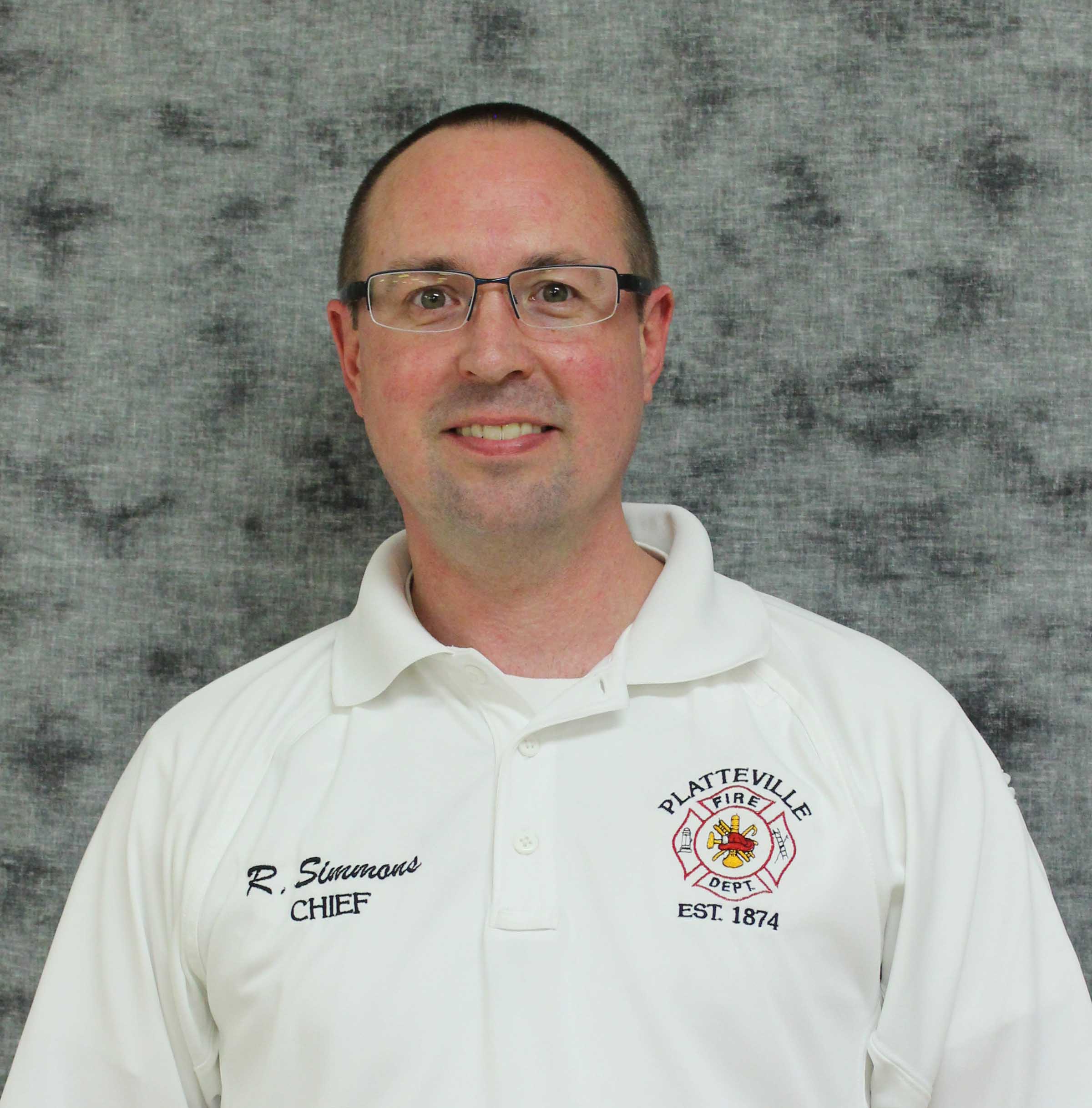 Hello and thank you for visiting the Platteville Fire Department's web page. As chief I wish to extend a warm welcome on behalf of all the members of the PFD. We invite you to explore the pages within this site to learn more about about this department and how it is able to service our community.
We have included on this web site a brief history of the PFD. This site also provides a basic outline of the services the PFD provides to the community. We also have information on the equipment we use to fight fires and conduct rescues. In addition there are photos and descriptions for each of our fire trucks and engines. Finally we have fire prevention tips and education to keep people safe by preventing a fire in the first place.
Our goal with this web site is to regularly update the community on what the PFD is being called out for. We also plan to provide details on trainings and drills our members participate in. What many in the community do not fully realize is that PFD members are 100% volunteer. When our members are out on a call for service or attending training they are doing it for free.
We are proud to serve the city of Platteville and the surrounding townships. It is our hope that the community we service can be proud of us also. If at anytime you have a comment or concern about the Platteville Fire Department, its members or any issues related to fire prevention, please contact me.
Thank you,
Chief Ryan Simmons